The All British Day 2015 Review
The All British Day
30th August 2015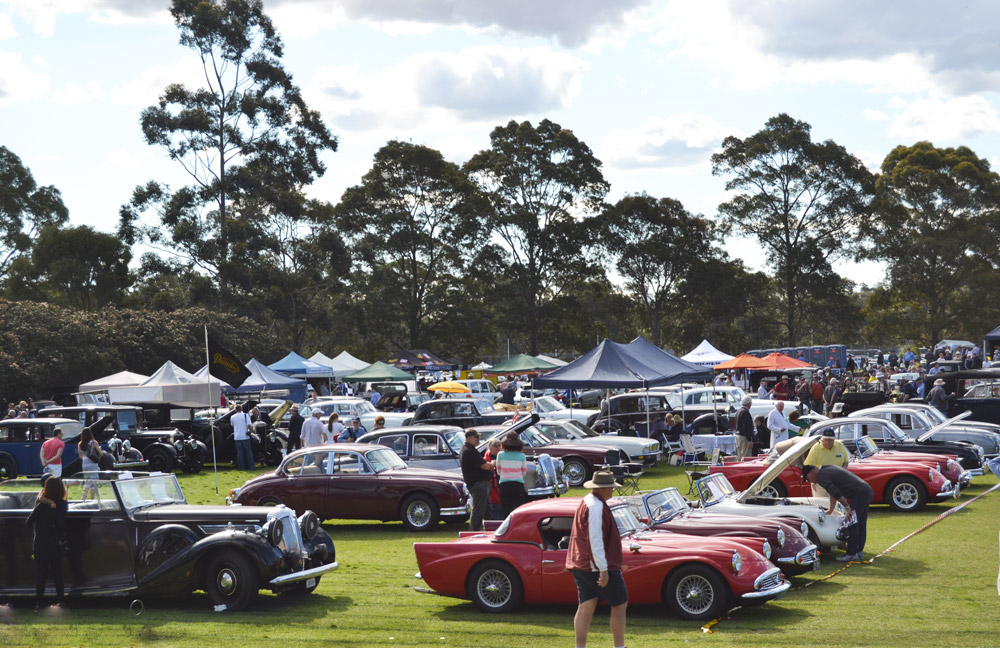 On Sunday 30th August 2015, over 50 car clubs assembled on the grounds of Kings School Parramatta for the annual All British Display Day. The sky was blue and the sun shone over a surreal spectacle of more than 1500 British vintage motor vehicles.
The display featured an exceptional variety of clubs who, in maintaining the charitable tradition, proudly supporting the Arthritis Foundation of NSW.
Many came to admire renowned luxury and iconic marques ranging from Rolls-Royce, Bentley, Aston Martin, Jaguar, MG, Morris Minor, Leyland P76 and Austin motor cars to name but a few.
The atmosphere was filled with fascination for these outstanding examples of British classic automobiles. Many embraced the rare opportunity to view and talk to owners about the importance of British cars in motoring history. This made it an exciting day, filled with enthusiasm and passion for all things British automotive.
The All British Day was not just for The Motoring Enthusiast… the day also coincided with The Kings School Spring Festival and Annual Art Show. There was something for all members of the family, including children's fun rides, the Jewellery Expo, Art & Craft Markets and The Land Growers Market.
This day brought people together, wandering through the aisles of cars, admiring and commentating whilst sharing their family motoring history. It was lovely to watch the senior members of a family explain to their juniors what made a particular car special – passing on history, knowledge and experiences through the generations.
The day drew to a close as the crowds departed and the sun began to set over the grounds of The Kings School playing fields, with the promise of next year's All British Day to look forward to… 
For more information visit http://allbritishdaysydney.asn.au/
Content and pictures by Paradise Garage Australia