Rolls Royce & Bentley Specialists Association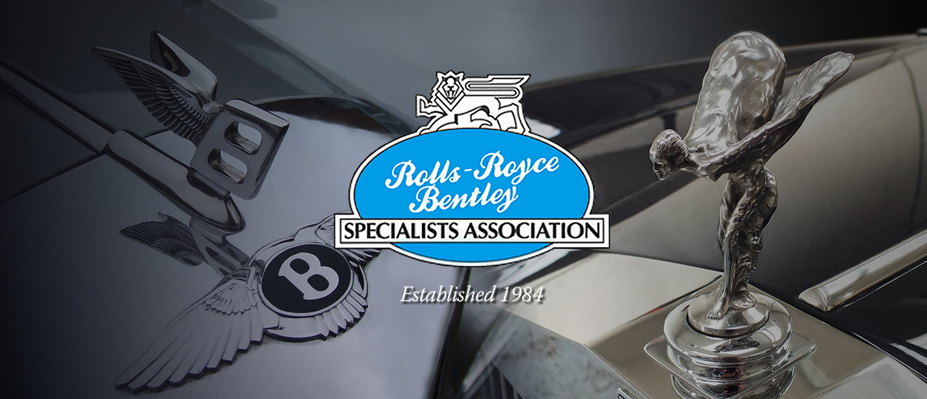 Paradise Garage is proud to be a member company of the Rolls-Royce and Bentley Specialists Association. For more than 35 years, the Rolls-Royce and Bentley Specialists Association has grown to become the world leader in the service, restoration and preservation of these fine motor cars.
Servicing is a core activity of all member companies within the RRBSA. Expert knowledge, experience and equipment underpin the skills required to keep your Rolls-Royce or Bentley running at its optimum. You can be assured that a company displaying the RRBSA logo will provide the very highest standards of service for your car.
Many of the most famous Rolls-Royce and Bentley models of all ages have been restored by member companies of the RRBSA. Within the Association you will find a wealth of expertise in mechanical work, electrical work, panel work, woodwork, paint and trim as well as the myriad skills required to produce the finest Concours standard restoration.
Membership is internationally recognised, encompassing companies throughout the UK, Europe, USA, Australia and New Zealand. In order to gain membership, Paradise Garage has been committed to working on Rolls-Royce and Bentley motor cars for over 25 years, adhering to strict criteria in terms of workmanship, staffing, premises and equipment as well as passing a stringent inspection.
Paradise Garage is home to the most experienced Rolls-Royce service team in Australia, with more than 110 years of combined automotive technical experience on the workshop floor. Trained in the Rolls-Royce factory itself, this dedicated team of real enthusiasts will ensure your Rolls-Royce service runs like a dream — just like your car.
From the earliest through to today's Rolls-Royce & Bentley, Paradise Garage knows what it takes to keep your car performing at its best. A successful Rolls-Royce & Bentley service and maintenance program demands not only the most innovative diagnostic service equipment, but also the genuine knowledge and experience that is unique to the Paradise Garage service team.
You can be assured of the highest level of experience, knowledge and equipment available to work on these magnificent cars with all member companies who display the RRBSA logo. Our membership with the Rolls-Royce & Bentley Specialists Association confirms that the factory trained service team at Paradise Garage are engineers that live, work and breathe Rolls-Royce and Bentley.
For more information about the Rolls-Royce & Bentley Speciliasts Association go to http://www.rrbsa.co.uk/