From the grounds of Goodwood 2013: Rolls-Royce Motor Cars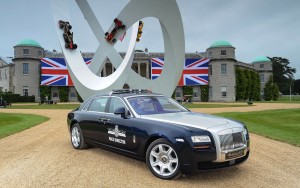 Last weekend on 12 – 14 July, the Goodwood Festival of Speed 2013 took place in the grounds of Goodwood house in celebration of all things autotomotive.
Rolls-Royce are fortunate enough to call Goodwood its home, therefore, when the Goodwood Festival of Speed 2013 comes around, it only seems right that they put on a big display. The factory is located just across from the Goodwood circuit in West Sussex, England. While other manufacturers were struggling with transportation, for Rolls-Royce the distance is a stones-throw away.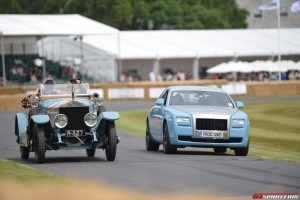 Rolls-Royce had a significant presence at this year's Festival of speed. The models enjoying the spotlight including the Rolls-Royce Ghost Alpine Centenary Edition which recently participated in the famous Alpine Rally. Accompanying it was its old mate the Silver Ghost which also participated in that same rally.
The world stood still at this year's Festival of Speed as the newest model in the leading super-luxury marque's stable, Wraith, made a strong presence as the most powerful Rolls-Royce car ever made. At the heart of Wraith lies hallmark Rolls-Royce attributes of luxury, refinement and hand-craftsmanship, but the new model also presents a unique character defined by power, style and drama.
 
For more information and up to the minute news of the 2013 Festival of Speed go to www.goodwood.co.uk 
Source: Pictures from GTspirit on Rolls-Royce motor cars at Goodwood 2013 
Web link: http://www.gtspirit.com/2013/07/13/goodwood-2013-rolls-royce-motor-cars/