Peugeot News – Onyx Concept Car
Peugeot Onyx Concept Car
Peugeot Offical Video 
After the Qasar, Proxima, Oxia and 907, there's now a new Peugeot supercar for the 21st century – the Onyx Concept. It's the creation of craftsmen inspired by the world of motor racing, using bold, innovative materials both inside and out. The result is an exciting combination of stunning looks and supercar performance.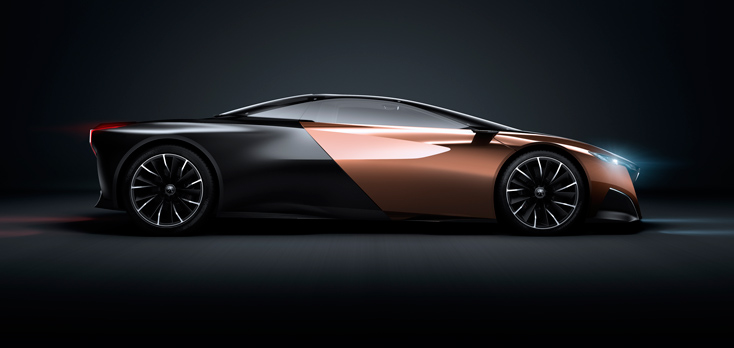 Exterior Style
The body of the Onyx Concept grabs your attention with a dramatic contrast of materials and colours. The car has been hand-shaped by master craftsmen – with wings and doors of pure copper, and other panels in matt black carbon fibre.

Interior Style
The inspiration for the interior of the Onyx Concept came from an egg box, and the way it protects fragile items with an economic use of natural materials. So the cabin is uncluttered and contemporary, with a focus on comfort and warm, soft fabric– all bathed in natural light from the clear roof.
Invigorating Performance
The Onyx Concept has been designed to achieve high performance without compromising on the purity and elegance of its design. Thanks to its lightweight carbon chassis and carbon fibre shell, its V8 race engine – specially adapted for road use – and HYbrid4 technology deliver up to 680bhp. Peugeot's intelligent HYbrid4 technology recovers energy from braking to charge lithium-ion batteries. As well as allowing for greater fuel-efficiency, these batteries can provide an extra boost of up to 80bhp during acceleration. The 3.7 litre V8 hybrid HDi FAP engine is cooled by dramatically styled ducts on the roof and works with a six-speed sequential gearbox.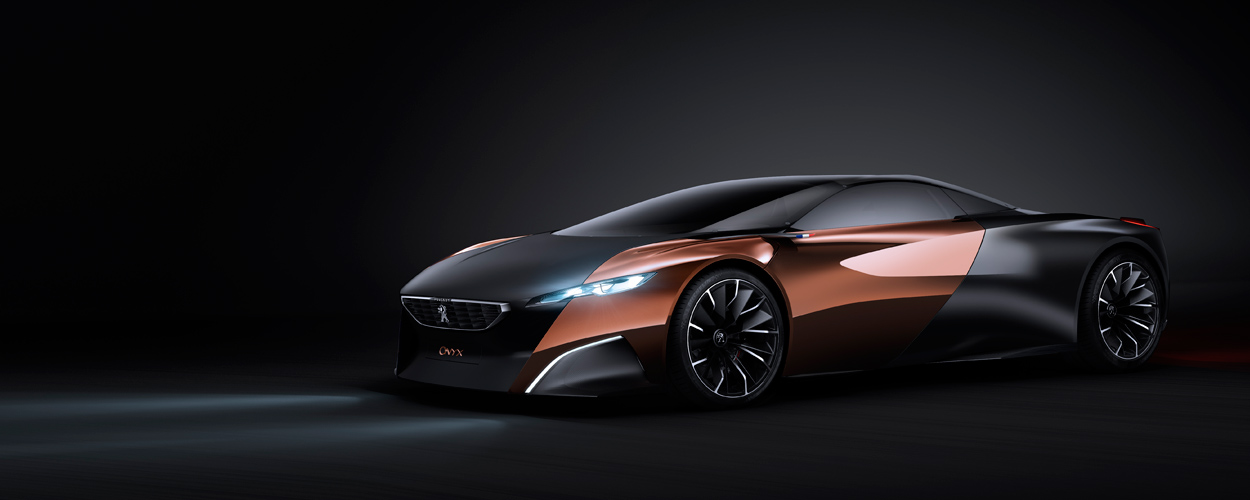 For more information on Peugeot's Onyx visit http://www.peugeot.com.au/concept-cars-showroom/onyx/concept-car/
Reference: www.peugeot.com.au