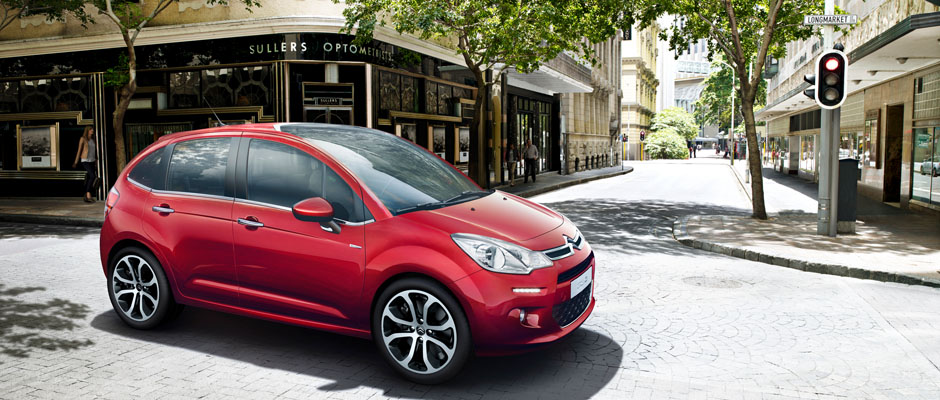 Joyously Avant-Garde

CITROËN C3 is a pleasure whichever way you look at it: curved and sleek yet with a sharp, dynamic balance, it simply feels unique.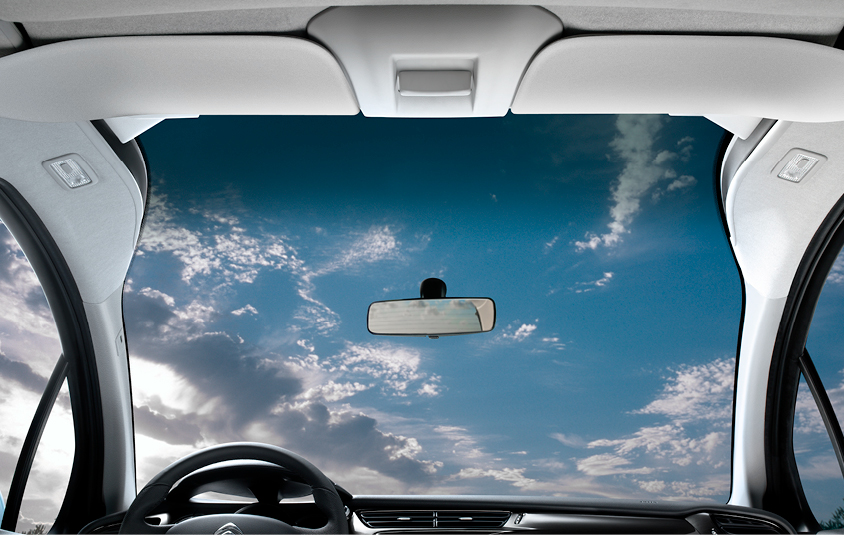 CLEAN FLUID DESIGN
CITROËN C3 is all about simple, clean, fluid lines and a sense of easy confidence. Its bold exterior is taut, elegant and refined and every inch the eye-catcher – it wants you to look good on the road.
PANORAMIC ZENITH WINDSCREEN
CITROËN C3 comes with a breathtaking sweep of glass that curves up into the roofline letting in maximum light and landscape – it offers a unique driving enjoyment and increased visibility both forwards and upwards.
With a gradual tint on its upper section and sliding sunblind with integral visors, you're well protected from unwanted glare too.
REFINED INTERIOR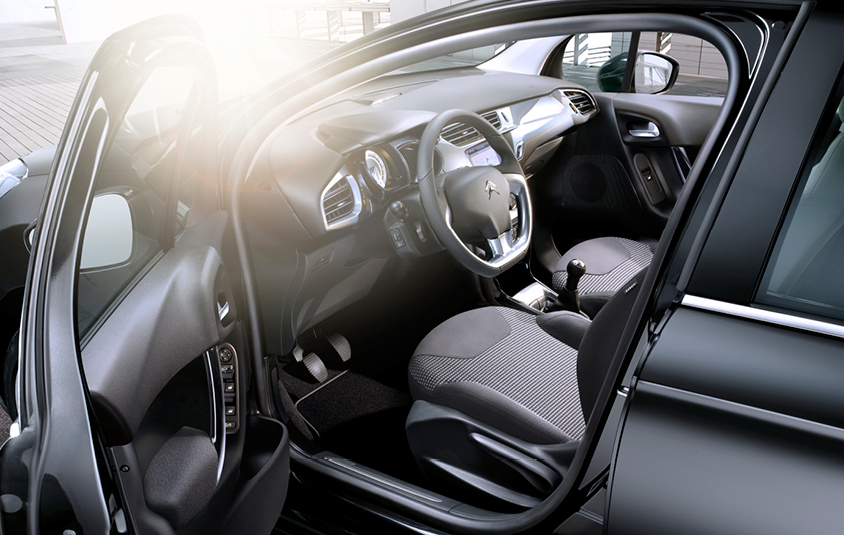 Shaped from higher quality materials, CITROËN C3 has an interior that feels fantastic, while subtle use of chrome and lacquer plus fresh lower dashboard colours heighten the sense of refined flair.
STAY CONNECTED
CITROËN C3 comes standard with Bluetooth hands free, USB port and AUX jack for your media devices, allowing you to play your favourite music through your iPod, MP3 player or even straight off a USB stick.
ALWAYS FRESH
To complete the remarkable ambience inside the CITROËN C3 Exclusive, you can even select from a range of fragrances for the built-in air freshener.
COMPACT YET SPACIOUS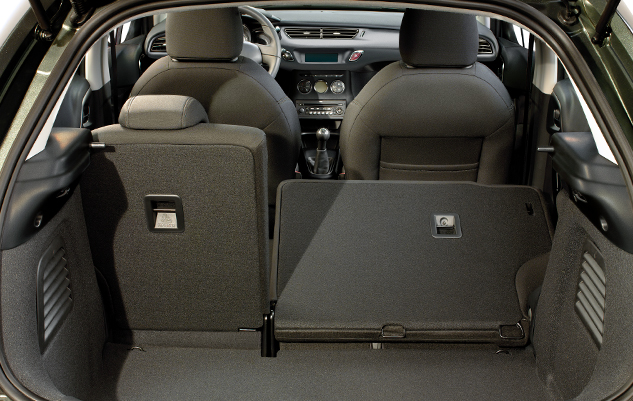 CITROËN C3 has one of the largest boots in the small car segment – featuring 300L of space. There is always plenty of room for your groceries and luggage alike in the deceptively spacious CITROËN C3.
ACTIVELY SAFE
As with all CITROËN models, safety is a priority in the CITROËN C3. All passengers enjoy full protection, with six airbags as standard: two front airbags and side airbags in the front seats and two curtain airbags built into the roof.
NEW GENERATION EFFICIENCY
There are two engines to choose from in the CITROËN C3 range. Each one brings a balance of punchy performance, maximum economy and lower emissions.
The introduction of the new VTi PureTech petrol version offers optimised performance with fuel consumption as low as 4.5/100KM combined and CO2 emissions of just 104/KM.
Citroen C3: A Journey For Your Senses
Citroen Official Video 2013
 Reference: CITROEN automobiles Australia website content and media
Web link: www.citroen.com.au